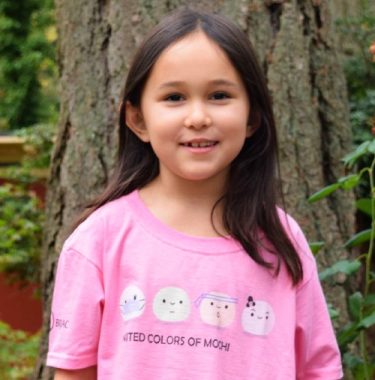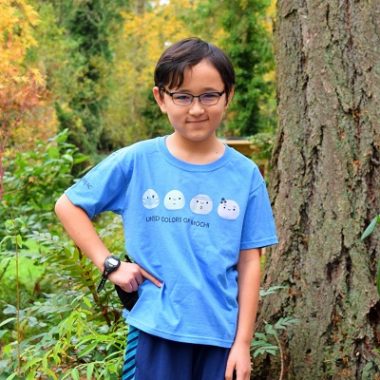 Just in time for the holidays! New BIJAC t-shirt designs have arrived and are available in the BIJAC Shop. Due to unprecedented demand for our "Mochi Tsuki For All" design, our favorite little mochis are back with an important message. Never has the BIJAC mission of diversity, justice, and community been so relevant. Plain, Green Tea, Chocolate, and Strawberry–all colors of mochi unite! While we can't safely gather for Mochi Tsuki this year, we can still wear our United Colors of Mochi with pride.
Children's t-shirts are available in pink and blue youth sizes with the BIJAC logo on the sleeve.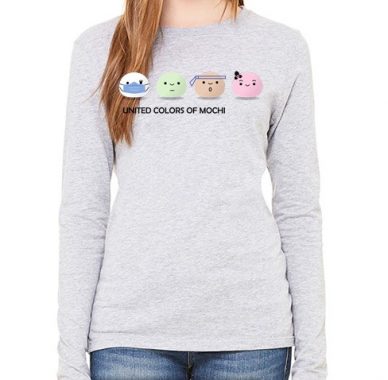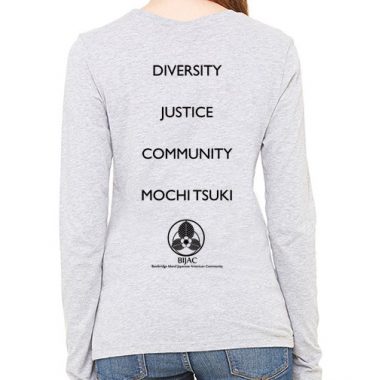 Ladies' comfy scooped neck, long sleeve t-shirts are available in sport gray printed front and back.
And, if you want to wrap your mochi baby in some baby mochis, we have limited availability of blue baby onesies. Order soon!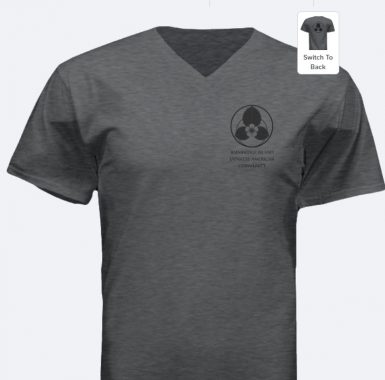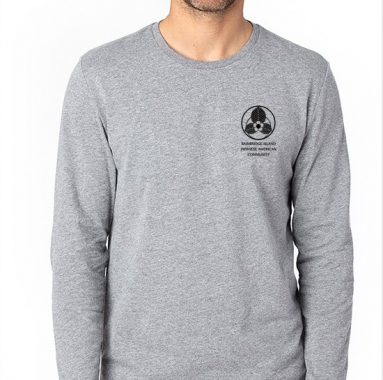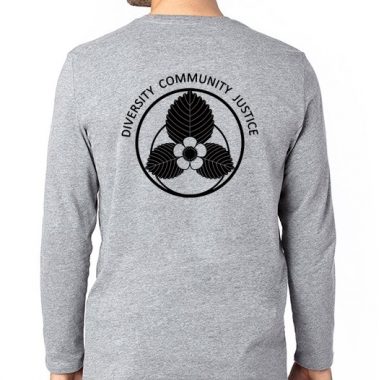 Want to show your support for BIJAC? Or maybe your old logo shirt is a bit tired and worn. Upgrade to our updated classic BIJAC logo design with printing on front and back. Short and long sleeve unisex shirts are available in heather blue and gray.
Need a special gift for the little ones? Consider this amazing children's book about the importance of passing on values, traditions, and history to the next generation. Celebrate mochi with "Thank You Very Mochi."
All merchandise can be found here in the BIJAC Shop.