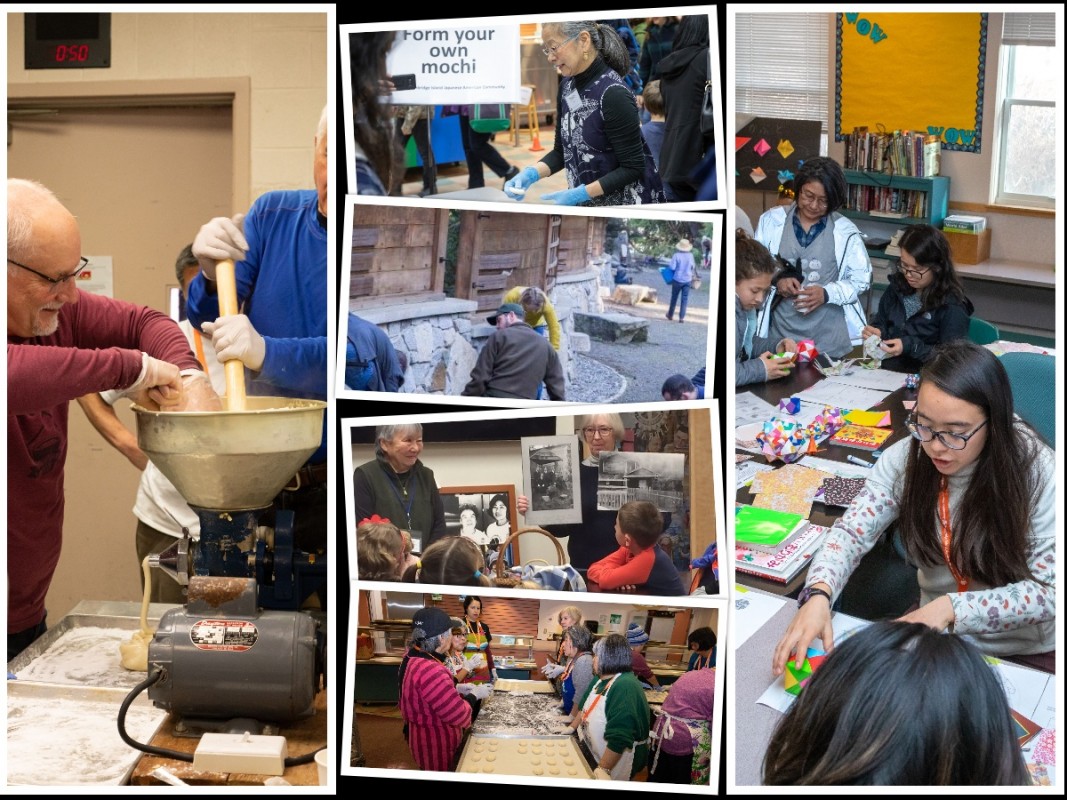 Welcome Volunteers!
BIJAC is active throughout the year. Our educators and docents conduct 100+ tours and visitations annually, hosting school groups and others here on the Island, as well as traveling to schools, libraries, and events throughout the Pacific Northwest. We recently launched a training program to onboard new volunteers wishing to assist in delivering our educational programs.
In addition, we host several community events, most notably our Mochi Tsuki celebration in January. Mochi Tsuki alone attracts more than 100 volunteers to plan and work this event, which is one of the largest cultural events on Bainbridge Island. Whether you are interested in working indoors or outdoors, in front of the public or behind the scenes, we have a volunteer role for you.
Learn about our history and help promote diversity, justice, and protection of the civil and constitutional rights of others.
Help preserve the story of the Japanese Americans of Bainbridge Island.
Collaborate with volunteers from many different organizations dedicated to education, the arts, history, and culture.
Work closely with a tight-knit group of BIJAC volunteers.
Make friends.
Please inquire via our Contact Us form, or email Carol Reitz at carolreitz@msn.com for more information.