On November 6, 2020, Bainbridge Island lost its oldest remaining survivor, Yukiko Katayama Omoto, age 102. The younger daughter of Isosaburo and Tome Katayama, Yukiko was raised on the Katayama farm located at the corner of Cave Avenue and Winslow Way in downtown Winslow. The Katayamas were also greenhouse operators and had a small orchard.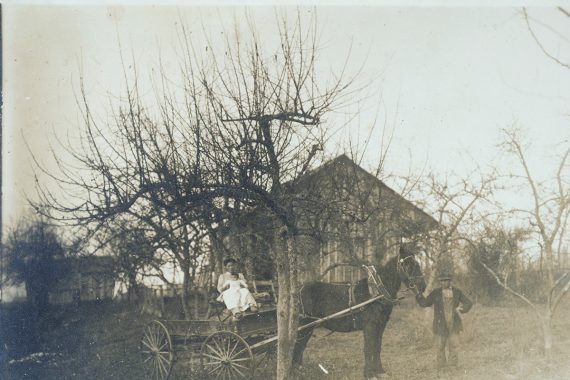 "Yukiko Katayama Omoto, 102, passed away peacefully on November 6, 2020, in Seattle, Washington. Yuki was born in Port Blakely (Bainbridge Island), Washington on February 21, 1918. She was the youngest daughter of Isosaboro and Tome Katayama.
Yuki was 24 years old when she and her family were interned. After arriving, she became a teacher at Manzanar, Independence, California, she would later be sent to Minidoka in Hunt, Idaho. During her camp days, Yuki was involved in home economics and sewing.
In November of 1947, she married Setsuo (Sets) Omoto, another long time Bainbridge Islander. The two were married for 56 years before Sets passing in July of 2004. Sets and Yuki were strong Christians and attended various churches on Bainbridge with Yuki attending Island Church prior to her move to Seattle. They enjoyed traveling to Japan, Michigan, California, and Ocean Shores.
Sewing was Yuki's passion, she was a professional seamstress for a number of manufacturing companies in the Seattle area. She commuted from Bainbridge to Seattle until her retirement at age 70. Yuki loved to sew, Bunka (Japanese embroidery), and knitting. Her other great passion was working in the garden and raising vegetables and flowers for the family to enjoy. She could plant anything and it would grow; she was the definition of what it is called a "green thumb".
When she and Sets became grandparents, they would come to Renton to help babysit all of the grandkids. Later, Yuki was also able to babysit and enjoy her three great-grandchildren. In more recent years, Yuki moved to Renton to live with her daughter, Olivia, and son-in-law, Bill Sroufe. She helped keep their garden growing and prepared Japanese delicacies.
Preceded in passing by her parents, Isosaboro and Tome, and siblings, Yoshi (Toshiko), May, Toshiko (Kumeo), Masaharu (Masa), Mits (Betty) and Shiro, Yuki is survived by her daughter Olivia, her three grandchildren, Will and his wife Katrina, Rachel and Dan and three great-grandchildren, William, Harvey, and Lily.
A celebration of Yuki's life will take place in the spring of 2021. Memorials can be made to the Bainbridge Japanese American Memorial, Bainbridge Island Historical Museum, or a charity of your choice.
Arrangements are entrusted to the Cook Family Funeral Home of Bainbridge Island."