Dear Bainbridge Island,

We need your help. The Masto Foundation has generously offered to donate an additional $10,000 in addition to their already pledged $50,000 over 3 years – if we raise an additional $10,000 from all of you by December 31st.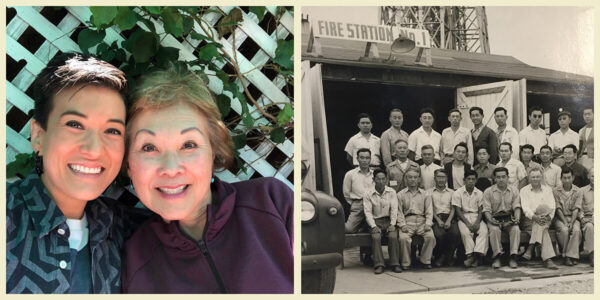 Photos left to right:  Sparks and her mother Sherrie; Sparks' great-grandfather Nobuyuki Yokoyama at Minidoka.
Please help us meet this challenge and double the impact of your gift. Please make a one-time donation, a multi-year gift pledge, or an online recurring donation today!
Help us to expand and continue our work on behalf of Minidoka National Historic Site by giving to our We Are Minidoka Campaign. Learn more here!
Friends of Minidoka Tax ID: 03-0440288
Our Contact Information:
Friends of Minidoka
PO Box 1085
Twin Falls, ID 83303
208-278-6066
http://www.minidoka.org